Details
Details
With Vaporesso Estoc Tank we have finally sharpened our teeth and decided to do away with tradition and create a whole new product with an
impeccable performance.
EUC stands for Eco Universal Coil and this tank is the FIRST on the market featuring this beauty. This technology will allow you to replace only the core
of your atomizer which is called EUC by dropping it in and out of its casing, leaving the metal sleeve, therefore helping you to save TIME, MONEY,
and the ENVIRONMENT all at once. EUC is designed to deliver cloud-sized vapor with the purest flavor of your favorite juice. Its core heating element
is as powerful as any full atomizer head and capable to perform on a wide settings range.
Estoc tank is one of a kind, and carries with it on of the most significant jump forward in this industry, give it a shot.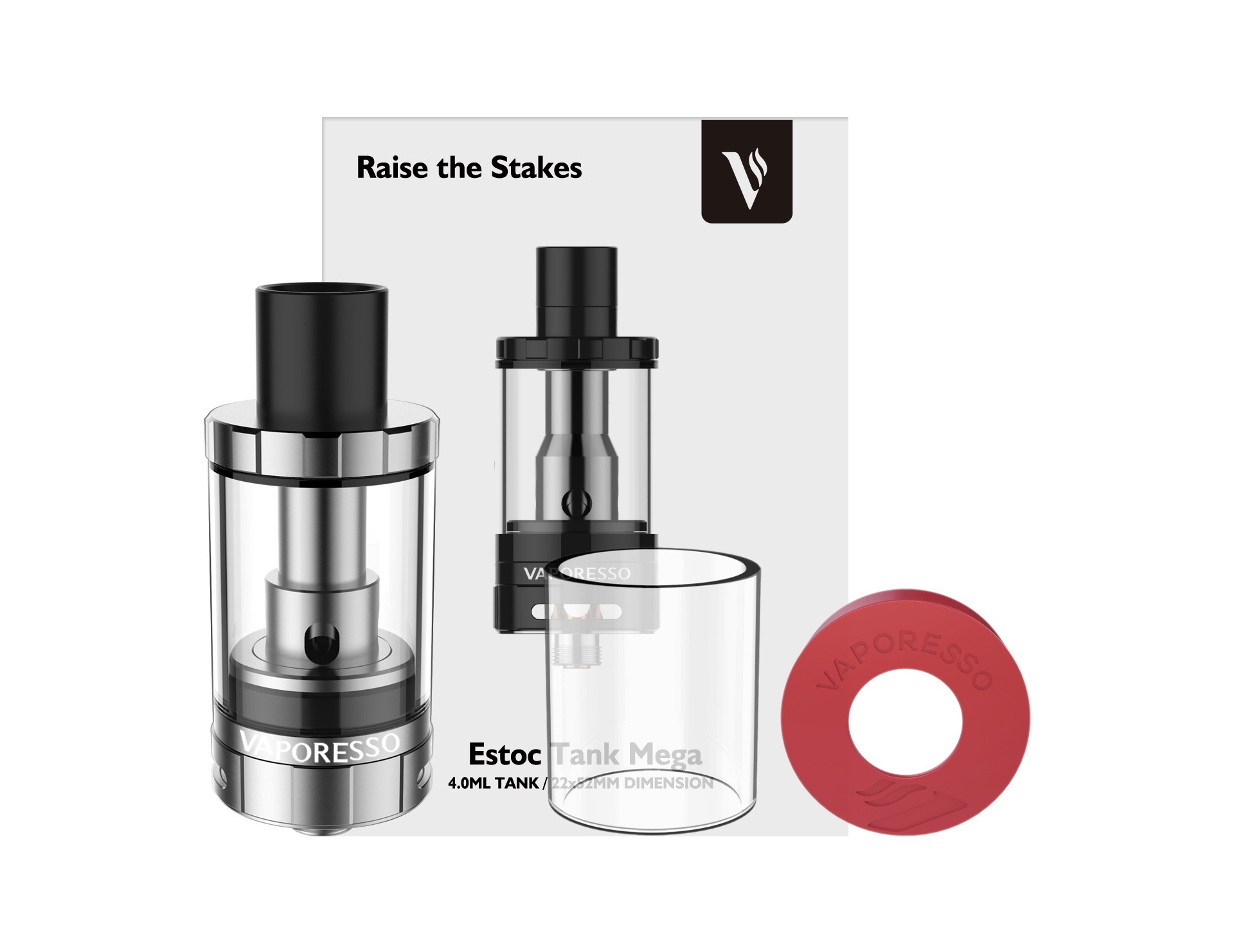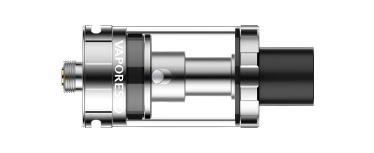 FAQ
1, How does it compare to other tanks?
The Estoc Tank is a splendid outcome to a good purpose, making it easier for vapers. It is the first tank to feature our newest technology
the EUC (Eco Universal Coil) helping vapers save time, money, and the environment by ONLY having to replace the core of the coil in a quick
drop-n-out action. A trendsetter, indubitably
2, What atomizers/coils go with it?
Our new Eco Universal Coils (EUC), with CCELL technology, are the ones intended for this tank, it comes with a EUC Ceramic 0.5 SS coil already
lodged in the chamber and a spare 0.4 EUC Traditional one
3, what mod is the best match for it?
Our Estoc can be placed in the same category, in terms of power demand. A medium sized mod (see our Target PRO for reference) is an ideal match
when using this tank
4, What's the CCELL coil really about?
the CCELL is what Vaporesso created with the purpose of giving a true solution to the downsides of using a cotton wick. With the porous ceramic our coil
is provided the best and the safest channel to direct the liquid to the coil, untainted.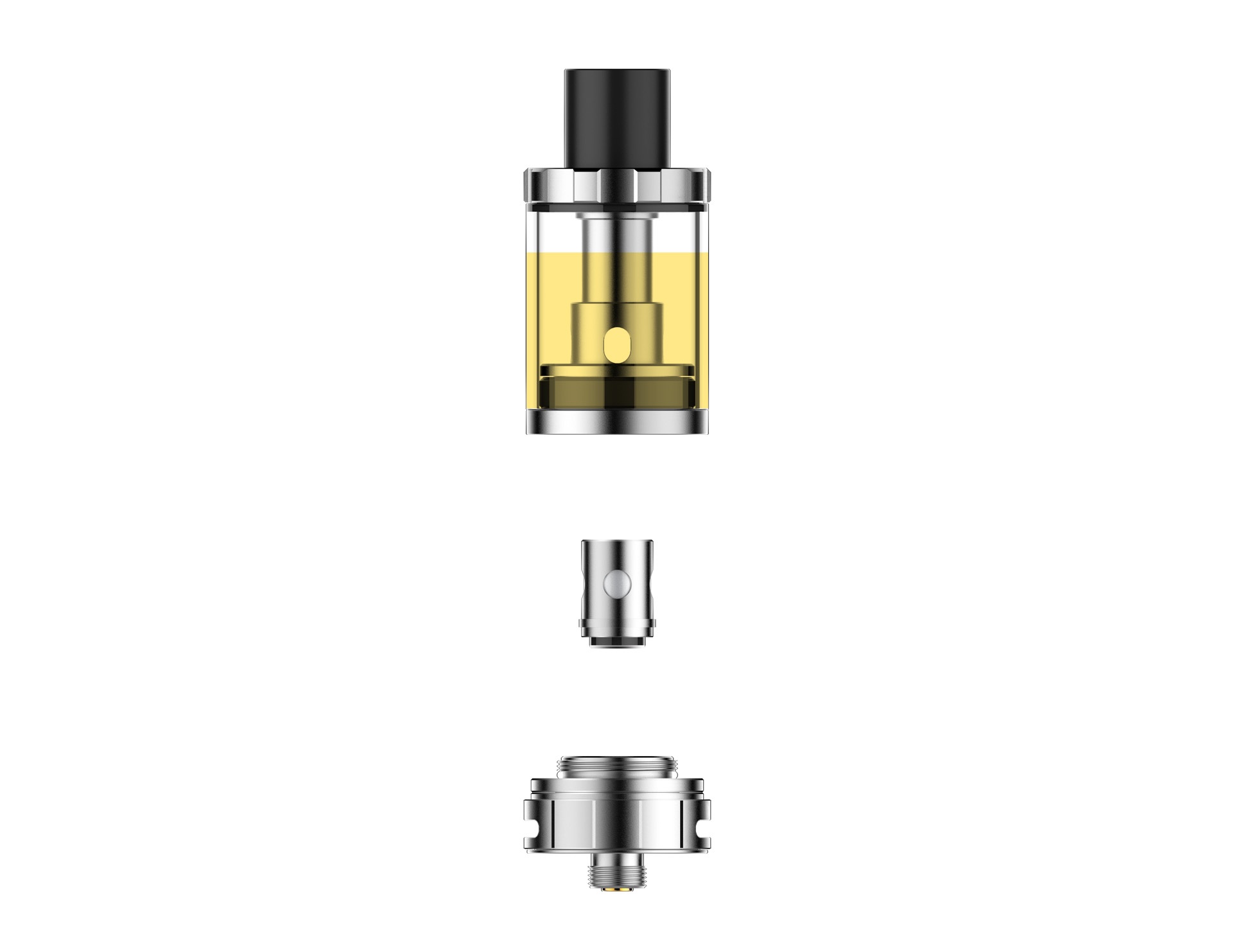 EUC- Eco Universal Coil: The Next Wave
Vaporesso's new EUC can be summed up as being the result of a highly sought after ideal.
The EUC reinvents traditional atomizers allowing a fast and easier than ever system to replace your coil and wick after use. Before, we had to replace
the ENTIRE coil head, shell, coil, wick, connective element, but now you'll only have to replace the core, the heart of the atomizer encasing the coil and
the CCELL wick or traditional cotton saving therefore time, money, and cutting the environment some deserved slack.
It was developed to provide:
The advantages of a Ceramic or a Traditional COTTON choice
An easy and fast coil replacement routine
An ECONOMICAL solution to buying full atomizer heads
A real way to address environmental concerns and cut down waste
Different coils to choose from (Clapton, Stainless)
The EUC is the next wave, we are sure you'd hoped for a breakthrough like this one: more choice, less waste and a BETTER VAPE. Change the coil
as you wish! Compatible with all our EUC tanks launched with a metal sleeve option available, and as flexible as it gets. Move on to better things.
AAMS Codes
Reviews
Attachments
Product Files
No Files attached with this product.