Descrizione prodotto
Dettagli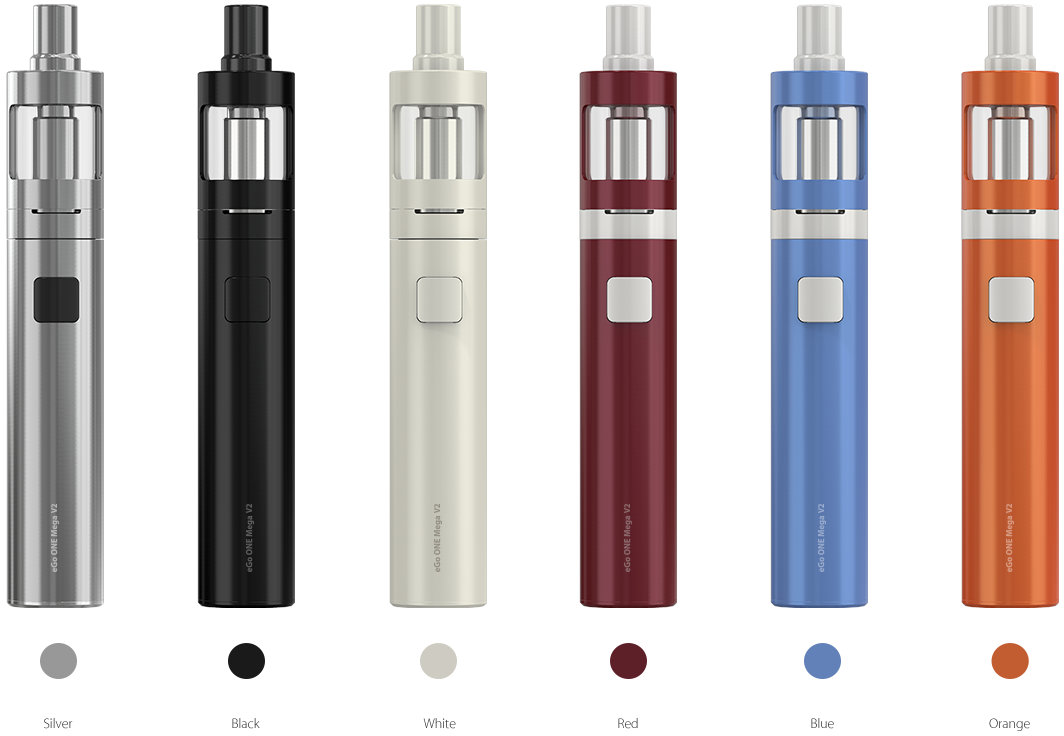 Extending to larger battery capacity and liquid capacity, eGo ONE Mega V2 becomes a totally powerful and more durable device. It presents you with two optional modes: direct output and constant voltage output along with advanced dual circuit protection. It also especially comes with the new Pure Cotton CLC - Ceramic head which is more long-lasting than the traditional coils. There are multiple CL series heads that can be applied. The simplicity and efficiency make the eGo ONE Mega V2 outstanding and unique.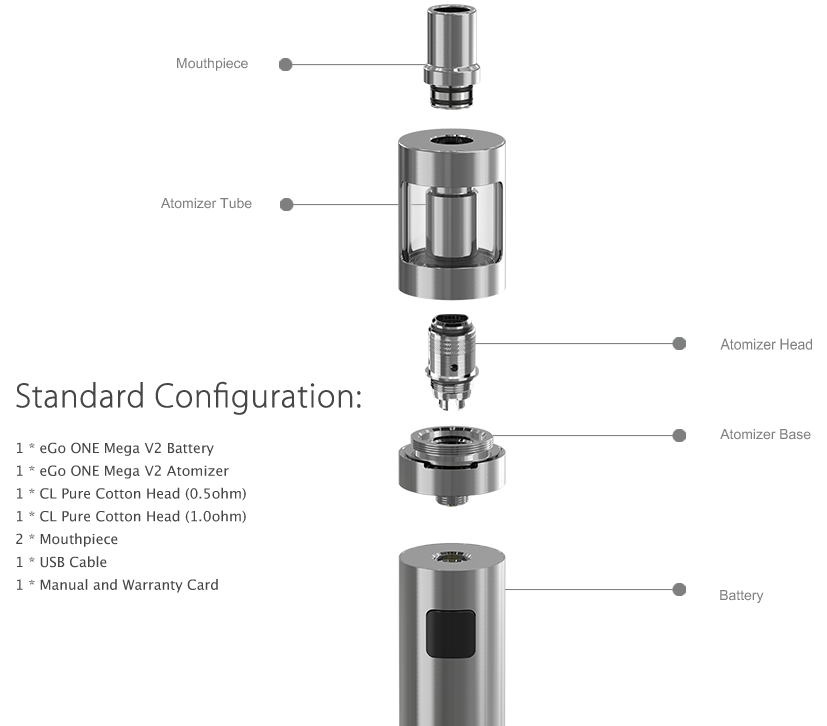 Length:135.50mm
Atomizer Capacity: 4ml
Battery Capacity: 2300mAh
Color: Silver, Black, White, Red, Blue, Orange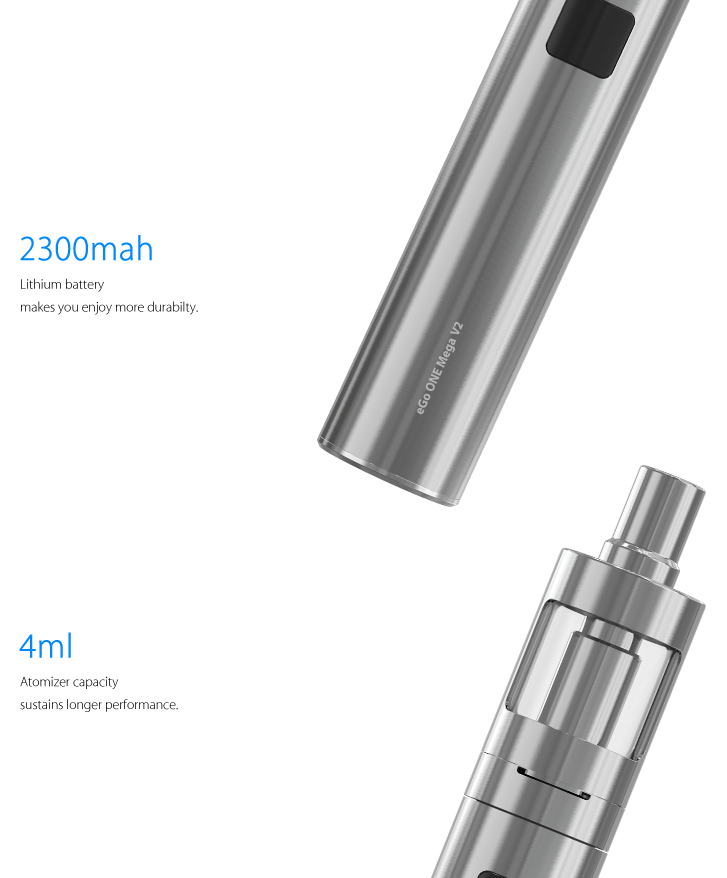 100% Pure Cotton and Newly Added Ceramic Head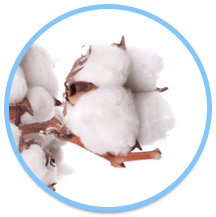 eGo ONE Mega V2 kit comes with three atomizer heads: brand-new Pure Cotton CL 0.5ohm head, Pure Cotton CL 1.0ohm head and Pure Cotton CLC 0.5ohm head, all are made of pure cotton, which can produce a totally pure flavor.
We especially added the new Ceramic head - CLC 0.5ohm head, where leakage and spiting can be avoided. Also it is more long-lasting than traditional coils.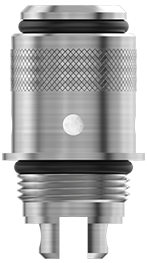 eGo ONE Mega V2 applies two sets of battery protection circuit system, realizing overall battery protection of over-charging, over-current and over-discharging,
which makes it more Advanced and reliable.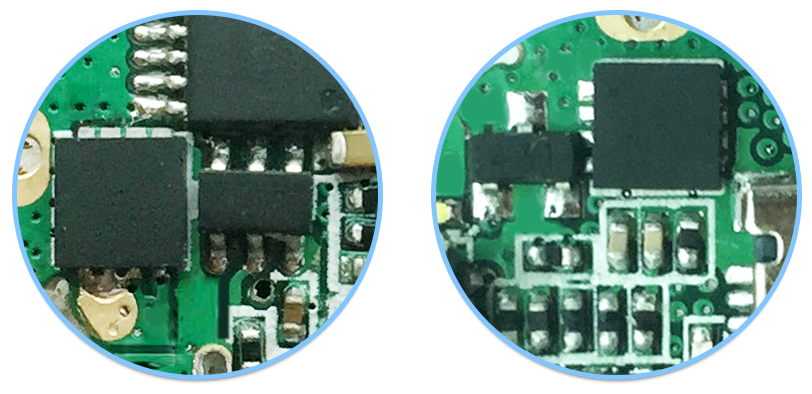 Direct Output Mode and Constant Voltage Output Mode
Being simple to operate and wonderful in vaping, eGo ONE Mega V2 applies two modes: Direct Output mode and Constant Voltage Output mode. When powered off, long press the fire button to shift between direct output mode (white light) and constant voltage output mode (yellow light). Release the fire button to choose the current mode.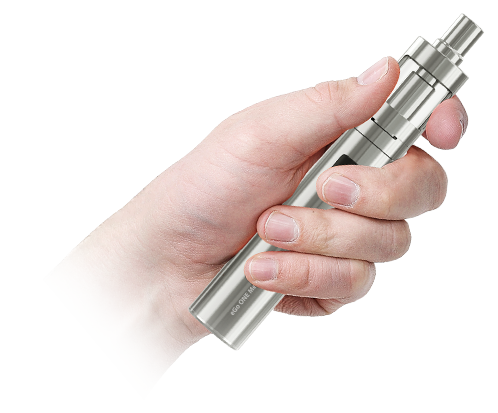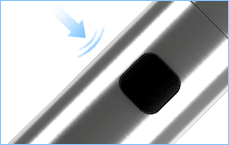 Rotating the ring on the atomizer base clockwise to decrease the air inflow,
and counterclockwise to enlarge the air inflow.

Separate the atomizer from the battery and inject the liquid directly into the cambered slot.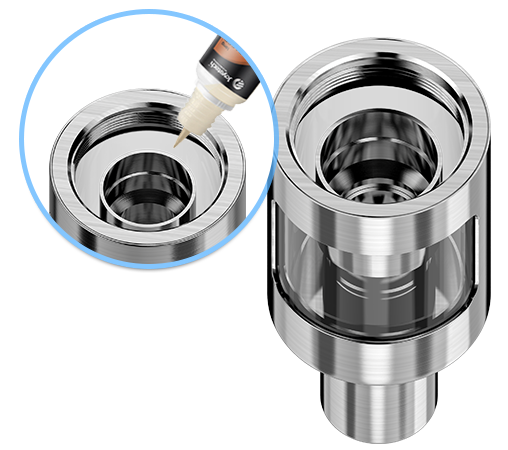 Battery Display Function
The light will flash slowly or stay lit when battery quantity is high, on the contrary, the light flashes in frequency.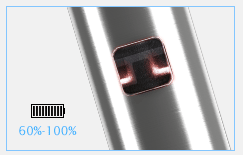 Simply charge the eGo ONE Mega V2 by connecting it with a PC or Joyetech wall adapter via USB cable.

Codici AAMS
Recensioni
Recensioni utenti (1)
OTTIMO

FEDERICO A.

23/12/2017
Scrivi la tua recensione
Ogni utente registrato può scrivere una recensione. Per favore, accedi o registrati
Allegati
Certificazioni CE